Noom Review – More Than A Wellness App
This Noom review offers an inside look at why some are calling this wellness app one of the best workout plan programs.
If you are struggling with figuring out how to trim up, or could just use a motivational reminder to stay on track, this free health app program may just be perfect for you.
Like many fitness apps, Noom offers a lbs tracker, step counter, calorie counter and various workout plans.
But what makes Noom different is that it also provides something else, that other WL programs simply miss, or fail to do well.
As an affiliate partner of various brands and sponsored content, we may earn commission on qualifying purchases. Disclaimer | Advertise With Us
And this 'thing' that Noom offers is crucial, as it can be what determines success or failure in a fitness journey. Really it may actually be the secret to getting fit completely.
Read on to find out all about what that is, in our Noom review, below!
Noom Review – Noom Is More Than Just a Fitness Plan
When I was told about Noom, my first question was, "What is Noom? What makes Noom a different fitness app compared to other programs out there?"
I have always been on a search for a good workout plan that will not only offer me the best way to stay trim but also maintain good health.
Noom really focuses on helping you build a strong healthy mindset. So that you can be successful in reaching not only your fitness goals – but any goal you set in life.
People tend to aim for slimmer bodies and will do anything just to lose a few pounds.
However, I have come to the realization that it is not that easy. It's actually very hard to do.
But while using the app and preparing for my Noom review, I found that with Noom, it is much more than just a fitness app.
Noom is more about educating you on making behavioral changes that surround healthy lifestyles.
Which is really important!
What Is Noom? What Does Noom Actually Do?
Noom is a healthy lifestyle program that focuses more on the psychological side of getting fit.
Instead of forcing you to do what they want you to do, Noom allows you to make healthy decisions based on what they teach you.
Isn't that cool?
Noom Review Features
When you use Noom, you will get access to Noom's features such as:
logging your meals
meal planning and healthy recipes
lbs tracker
daily articles
mindset and motivation tips
step counter for calculating your daily steps
exercises and workout plans
Creating Healthy Habits For Long Term Fitness
Every day, you will also get to read simple articles on healthy habits that will not only motivate you but also educate you on what to focus on in a workout plan.
Noom review, daily lessons:
On my Day 4, I was taught on how to crush my thought distortions and I can assure you that I wasn't prepared for this type of article.
For example, one of the questions focused on helping to differentiate between lies that we tell ourselves and the truth.
The first question on Day 4 was, "If I gobble down a delicious cupcake in the break room, my day is ruined. True or false?"
For some people, they would choose "True" but that's the point of this program!
It helps you to control your mind from believing the tricks we create for ourselves.
Of course, gobbling down a delicious cupcake will not ruin my day. But sometimes, we tend to believe that inner voice more than the truth itself.
Noom taught me that the best way to combat my thought distortions is by understanding the differences between these mind tricks and pay attention to the lies that we tell ourselves on a daily basis.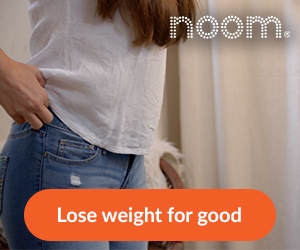 Meal Planning
One of my favorite features is the recipes and what best foods to eat.
When you log in your meals, Noom will also show an overview of calories per serving and whether or not the food that you consume is considered healthy or otherwise.
It shows you exactly what to eat to reach your optimum state, and what foods may be detrimental to your goals.
When you go to the recipes section, you will be presented with different types of food that are all put on a color scale from green to yellow to red.
Fruits and vegetables are considered as green foods because they have the highest concentration of healthy nutrients with the least calories.
Yellow foods are meat and dairy. And although they are categorized as yellow foods, they are not necessarily bad for you.
Desserts and processed foods are considered as red foods. They are the least nutrient-dense and the most calorie-dense.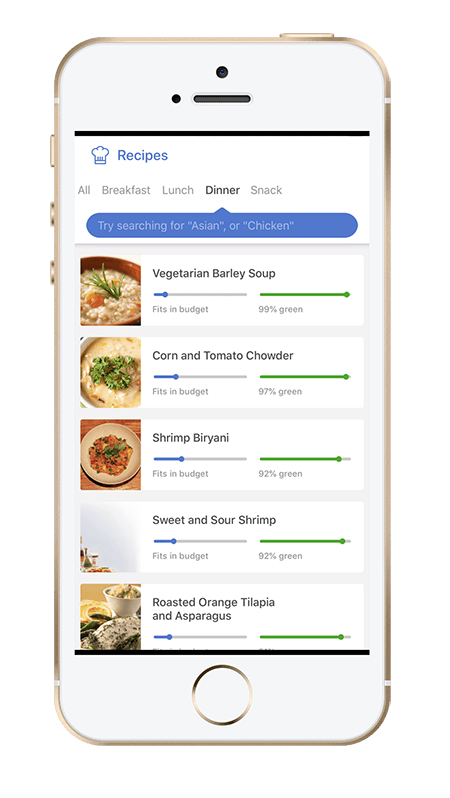 This Program Also Gives You A Personal Program Specialist
No, this is not a trick. Yes, Noom does offer you your very own personal program specialist whom you can chat with to discuss your fitness goals workout plan.
My Noom program specialist, Patrick, was very involved in my lifestyle goals.
He checked in on me on a daily basis and if he noticed that I skipped a few things from the workout plan, he would go over it again and ask me if I wanted to repeat them again.
Sometimes, we do need people to motivate and keep us on track. I tend to forget to log in my meals on a daily basis, especially on a very busy day.
But having health and wellness coaches can really make a difference.
Noom's program specialists are also approved by the National Board Certification for Health & Wellness Coaching.
Having a personal fitness specialist to coach you can help bolster anyone's confidence and success.
Related: Delightful At-Home Spa Wellness Ideas.
How Is Noom Different Than Weight Watchers?
Weight Watchers uses a point system for rating food, which can get confusing.
Noom just uses the actual calories in food, so you know exactly what you're eating.
As well, Noom provides your program specialist for no extra charge, whereas Weight Watchers also offers coaches, but at an additional expense.
How Can I Start Using Noom?
Noom is available as a free app. It's also available as a paid version, offering a monthly subscription.
I tried the paid version of Noom for two months and when I first downloaded the app, the first question it asked me was how many pounds I wanted to lose.
The second question was how fast I wanted to lose it. Other questions like current sizes, height, and age were also included to track the diet plan.
Every week, you will enter your weight. This allows Noom to track your actual success. On the app, you will also be able to see a graph of your progress.
How Much Does Noom Cost?
The paid version will cost you $32.25 per month for a 4-month plan.
The paid version gives you more beneficial features that will help you become more disciplined and understanding of your own body and mind.
Noom Review – In Conclusion
While testing the app for this Noom review over the course of 2 months, I got to experience every aspect of the program's features.
Personally, I really like the daily articles, motivational questionnaires, and quizzes that the Noom program offers.
It steered away from the typical programs that only focus on building a leaner and fitter body.
Because the truth is, getting fit is more than just trying to look good. You need to feel good too.
I have always wanted to feel healthy and satisfied with my own body. There are people out there who lost 100 pounds but are still not satisfied and happy about it.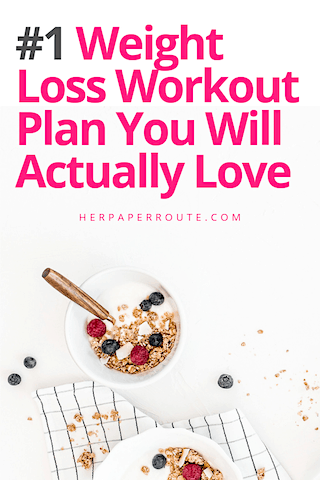 The most important thing when it comes to fitness is the mind. And that's where Noom really shines.
Noom is a workout plan that truly wants to teach you why you want to get fit.
And, instead of just telling you blindly how to drop pounds, it tells you how you can properly do it safely.
Noom helps you make more informed decisions but at the end of the day, it is up to you to make it stick.
Did you find this Noom review helpful? Are you ready to try this program for yourself?
You can test it out for $1 today, click the button below to get started.